welcome
I have a deep love of symbology and meaning, and my art is rich with it. I believe that symbols and storytelling provide us with the ability to see the relationships between our consciousness and our inner world, the community, environment and universe we live within. As the creator of CirceLux and the Luxwing pendants, I do not pretend to know all of the meaning and stories that may reside in their forms. I believe that Art is as much the observer's reflections of the art as the artist's intent. Their story continues to be emergent even for me…. may you find your own story.

site dedication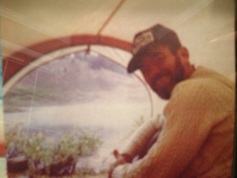 I dedicate this site to my father, Kurt Stephen Klein. My dad passed away on January 1st, 2013 from cancer.
He taught me my love and wonder of nature, hiking, mountains and alpine lakes.. He also taught me the power of storytelling. May his spirit live on through my creations, and my explorations into the wilds and beyond.
I love you dad... I will always be your "darlin".

And always act on and tell the ones you love, that you love them.
---